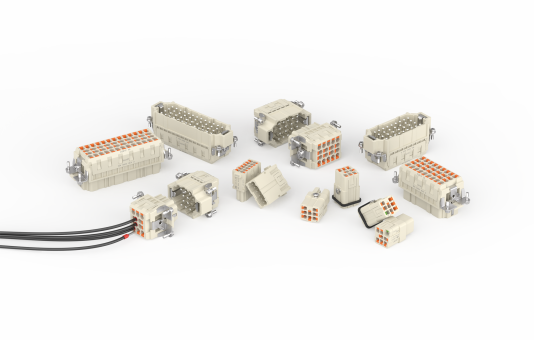 Back to news overview
Ilme AXYR® inserts: high density toolless connections for every pole size
08 May 2023
The new ILME AXYR® inserts offer an extremely compact spring push-in termination that equals high density crimp connectors but requires no special crimping tool and still grants an optimal electrical performance.
Easy wiring by the actuator buttons and suitable for any wire. The spring clamp connection is also resistant to mechanical stress and vibration.
Discover the 16A full range of ILME AXYR® inserts:
CQY 05 – with PE connection, size "21.21", compatible with the corresponding crimp CQ 05 inserts.
CQY 08E – with integrated PE plate for bonding to PE of CQA/MQA 08 size "32.13" compact, metallic enclosures.
For more information about our ILME AXYR®-inserts, contact onze specialists.